Where quality and integrity go hand-in-hand.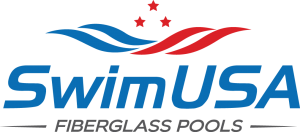 PROTECT YOUR INVESTMENT WITH THE BEST FIBERGLASS POOL WARRANTY IN THE INDUSTRY!
SwimUSA Pools is the ONLY fiberglass pool manufacturer that offers PLATINUM WARRANTY COVERAGE, which includes a TRANSFERRABLE 50-YEAR STRUCTURAL Warranty AND a limited COMPREHENSIVE SURFACE Warranty, not offered by any other fiberglass pool manufacturer.
Protect your investment. No other fiberglass pool manufacturer covers what SwimUSA does!

QUALITY, DURABILITY AND MODERN DESIGNS
When you purchase a Barrier Reef pool you can be confident that you will be receiving the best swimming pool on the market. You will have the peace of mind knowing that Barrier Reef strives to deliver the absolute best products available by using only the best raw materials during the manufacturing process. The products that go into a Barrier Reef pool have been thoroughly tested and are held to the highest standard for quality, durability and reliability. They also implement and practice the best manufacturing techniques known in the industry.
Message from our founder, Peter Pivovar
Pivovar Contracting was established in 1982, providing top-notch services to both residential customers and Fortune 500 companies. We were involved in excavation and hardscaping projects for pool companies in northern New Jersey in the late 1990s and early 2000s. However, the 2008 recession resulted in these companies going out of business. In 2009, I embarked on a journey to research the fiberglass pool industry. This involved visiting manufacturers, observing installations, speaking with salespeople, and engaging with the owners of various fiberglass pool manufacturing companies. All of these things allowed me to gain in-depth knowledge and understanding of the pool industry.

As I have learned with Pivovar Contracting, every successful business starts at the top. With that said, I have also learned to appreciate the value of a dedicated and reliable team and the people I surround myself with. The marketing team, sales, and installation professionals at Pools4Ever are truly top-notch and bring their expertise to every project. I value and respect each and every one of them for their hard work, dedication, and commitment to excellence. If you're in need of quality pool construction services, look no further than Pools4Ever. Contact us today to learn how we can bring our expertise to your backyard.
Welcome to our website and thank you for visiting with us.
We are a family owned business dedicated to providing professional services to our clients with the unique personal touch of our founder, Peter Pivovar.
We currently build pools in Virginia, Maryland, Delaware, Northeast Pennsylvania, and New Jersey.
Pools4Ever is a licensed pool builder in New Jersey, Pennsylvania, Delaware, Virginia, and Maryland. 
WHY ARE WE DIFFERENT THAN OTHER POOL COMPANIES?
When asking for placement of a pool on your property, ideas, and even pricing, ask if the owner of the pool company will be present. At Pools4Ever, our aim is to not only just provide you with the perfect pool for you and your family, but also to ensure that the pool, decking, and equipment are installed in the ideal spot on your property. We recognize that a pool can be one of the largest investments you'll make, besides your home, and we want to safeguard your investment through proper placement and elevation.
When you choose Pools4Ever, you become part of our extended family. We believe in fostering long-lasting relationships with our clients that extend past the completion of your pool project.
Pools4Ever is committed to ensuring that you are completely satisfied with our services, presentation, and project – no matter how big or small the project may be.
The Founder of the company, Peter Pivovar, will treat you as a member of his own family. You will be impressed with not only his professionalism, experience, and expertise, but you will also be enamored with the personal touch that Peter brings to each project that has been commissioned.
We would be happy to have you as a new member of our Pools4Ever family by having the opportunity to enhance your home, lifestyle and property. Perhaps you already have a project or design in mind or maybe you aren't sure where to start: either way, we are confident that we can assist you with having the backyard of your dreams by bringing your plans to life or creating a design that will provide an exceptional environment for you and your family.