The color of your pool will have an impact on the pool's overall appearance and ambiance. SwimUSA Fiberglass Pools and Barrier Reef Pools both have premium colors and finishes for their fiberglass shells.
SwimUSA Fiberglass Pools Colors
Choose from an assortment of tile options, including perimeter water line tile, inlaid tile, and whimsical mosaic tiles to reflect your charm and personality.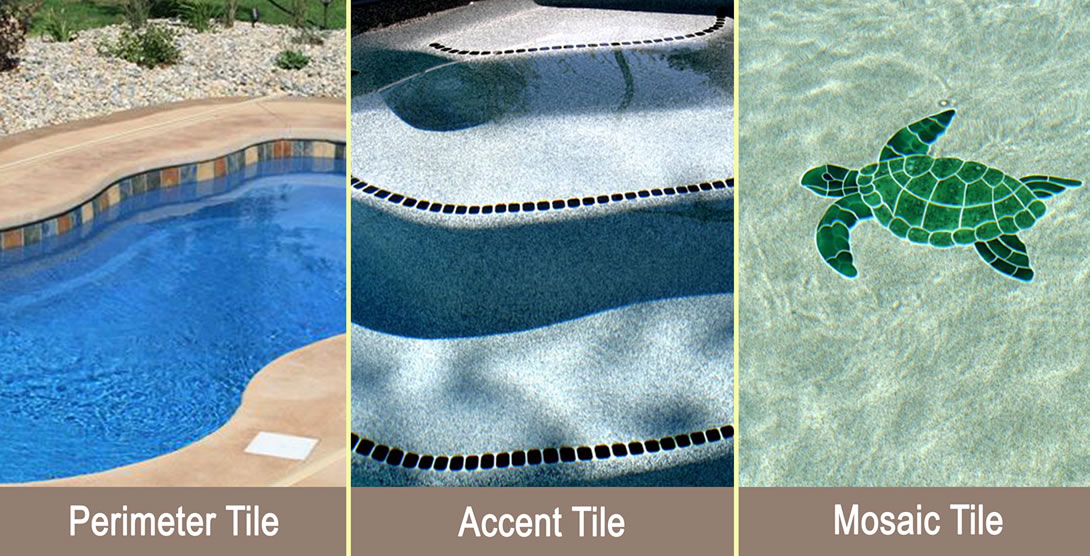 Set the mood with various types of pool lighting available from Pools 4 Ever. You can set your pool to a specific color or rotate through numerous hues to create a kaleidoscope of color.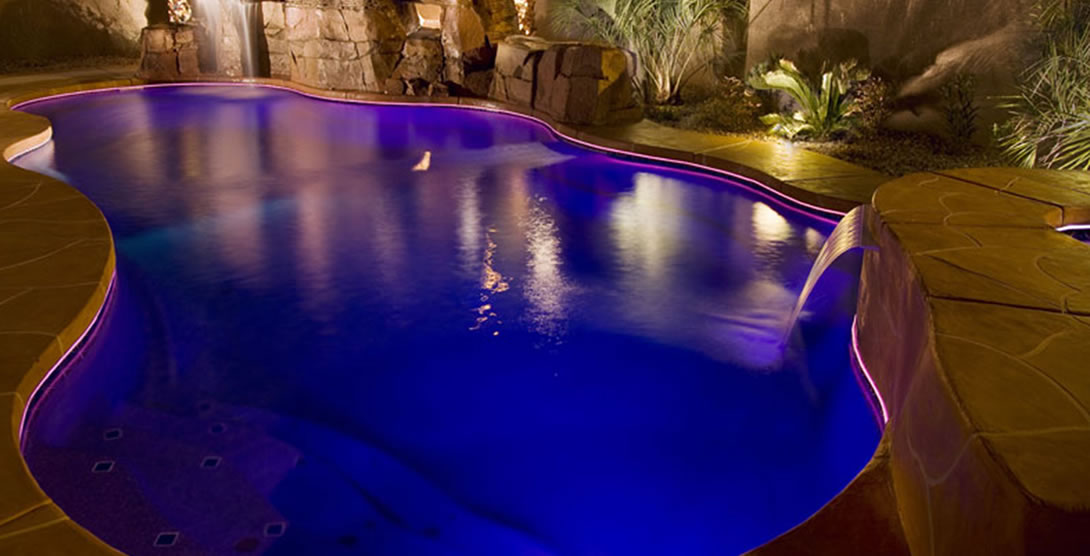 Water features can be incorporated into the shell of your fiberglass pool or added to the patio to create soothing sounds in your backyard. Choose from pool wall water cascades, pool wall water streams, deck jets, rock water falls, and much more. We can even incorporate a vanishing (negative) edge on one or more sides of your pool for a truly unique look.