We recognize that each customer is unique with their own sense of style and preferences. Because of this SwimUSA has expanded options when it comes to the surface color of their pools. Their Standard Galaxy Finishes are available in 5 popular colors, Admiral, Blue Wave, Crystal, Island Teal, and Steel.
When you desire colors beyond the ordinary, their Premium Galaxy Finishes are extraordinary and designed to dazzle and delight. Available in 13 unique colors the design possibilities are endless. Shades of blue and teal include Sapphire, Columbia, Paradise, Peacock, and  Oasis. Their natural earth tones include Nightfall, Titanium, Granite, Biscotti, and Pearl. And their vibrant hues include Amethyst, Cotton Candy, and Flamingo. It truly is a kaleidoscope of colors.
The color that you select for your pool will affect the pools overall appearance. While atmospheric conditions and cloud cover contribute to the color the water reflects, even a white pool looks light blue. Brown colors tend to have a greener, aqua-marine hue, and black pools have a deep lagoon appearance.
Due to the nature of photography, raw materials, and monitors, variations in color may occur.  We are happy to show you a physical color sample.
SwimUSA Standard Galaxy Finish Colors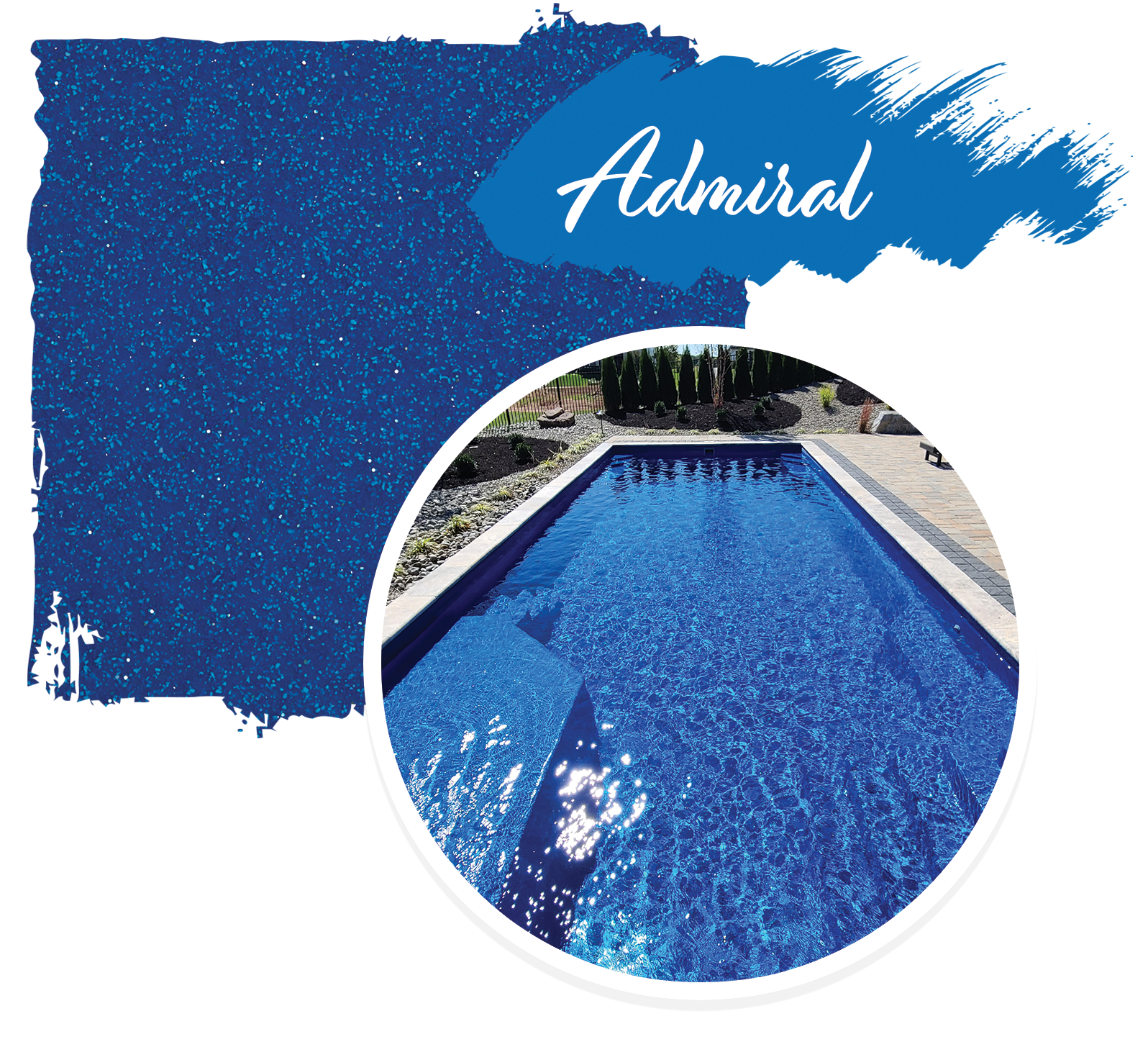 ADMIRAL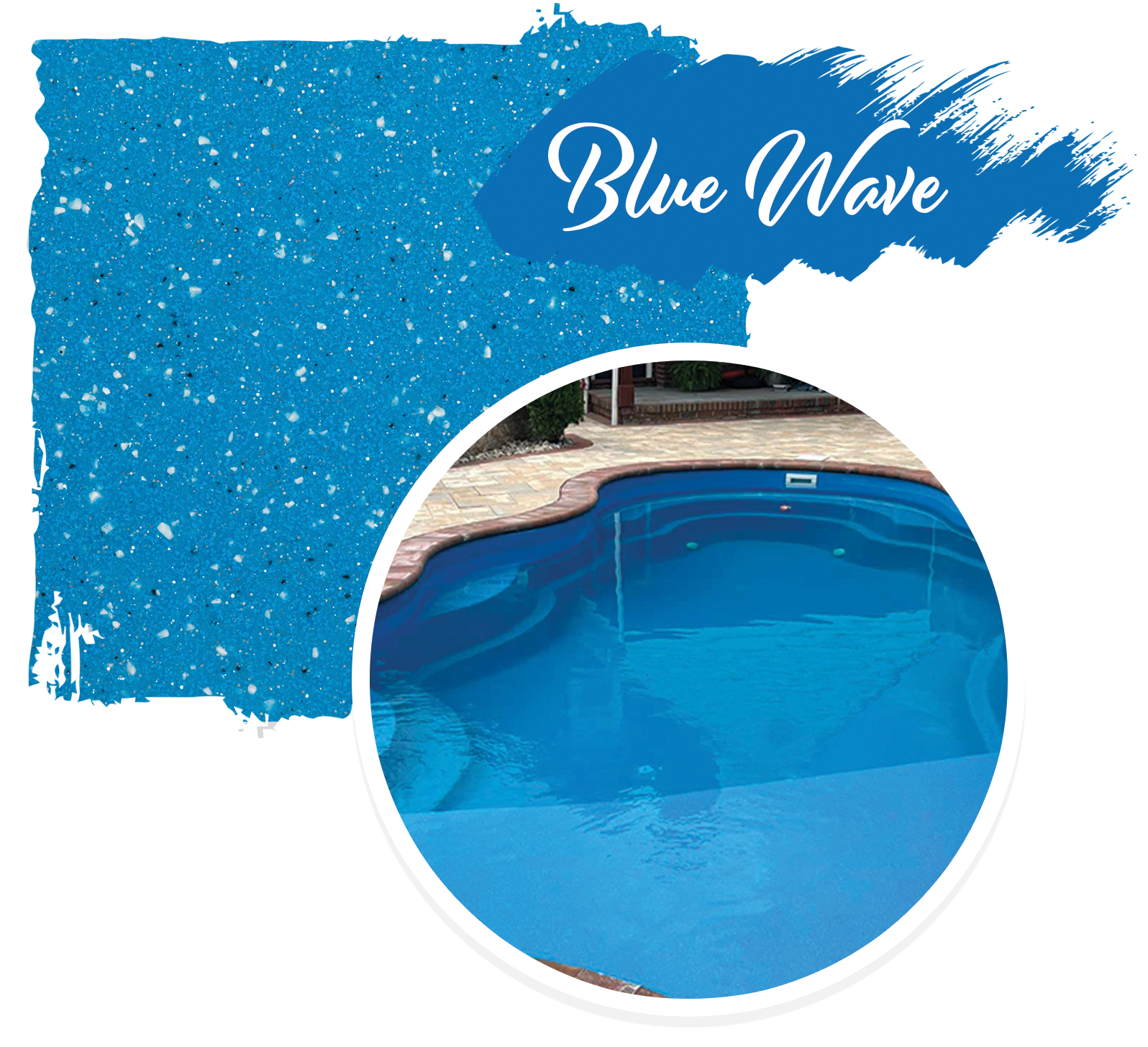 BLUE WAVE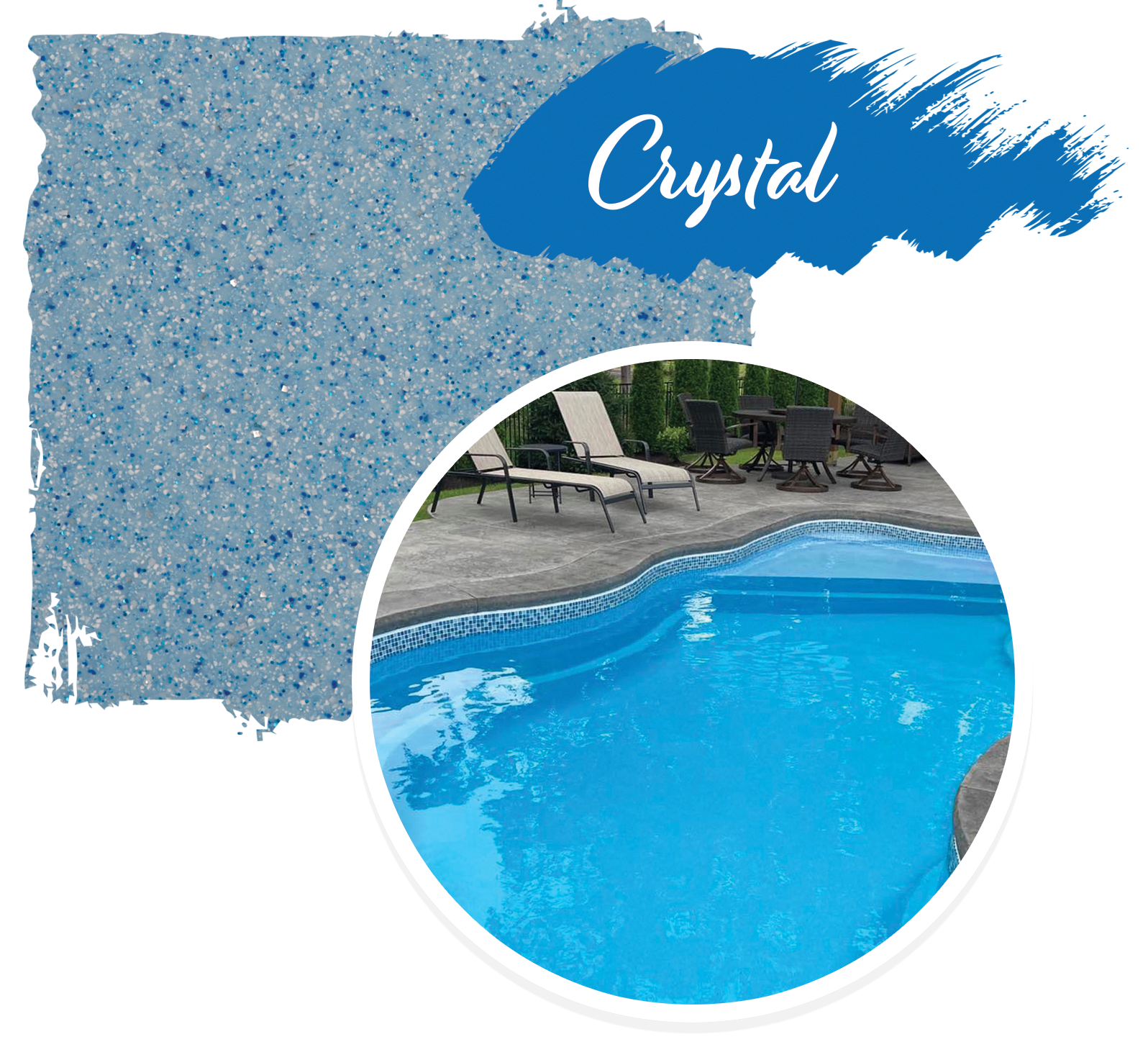 CRYSTAL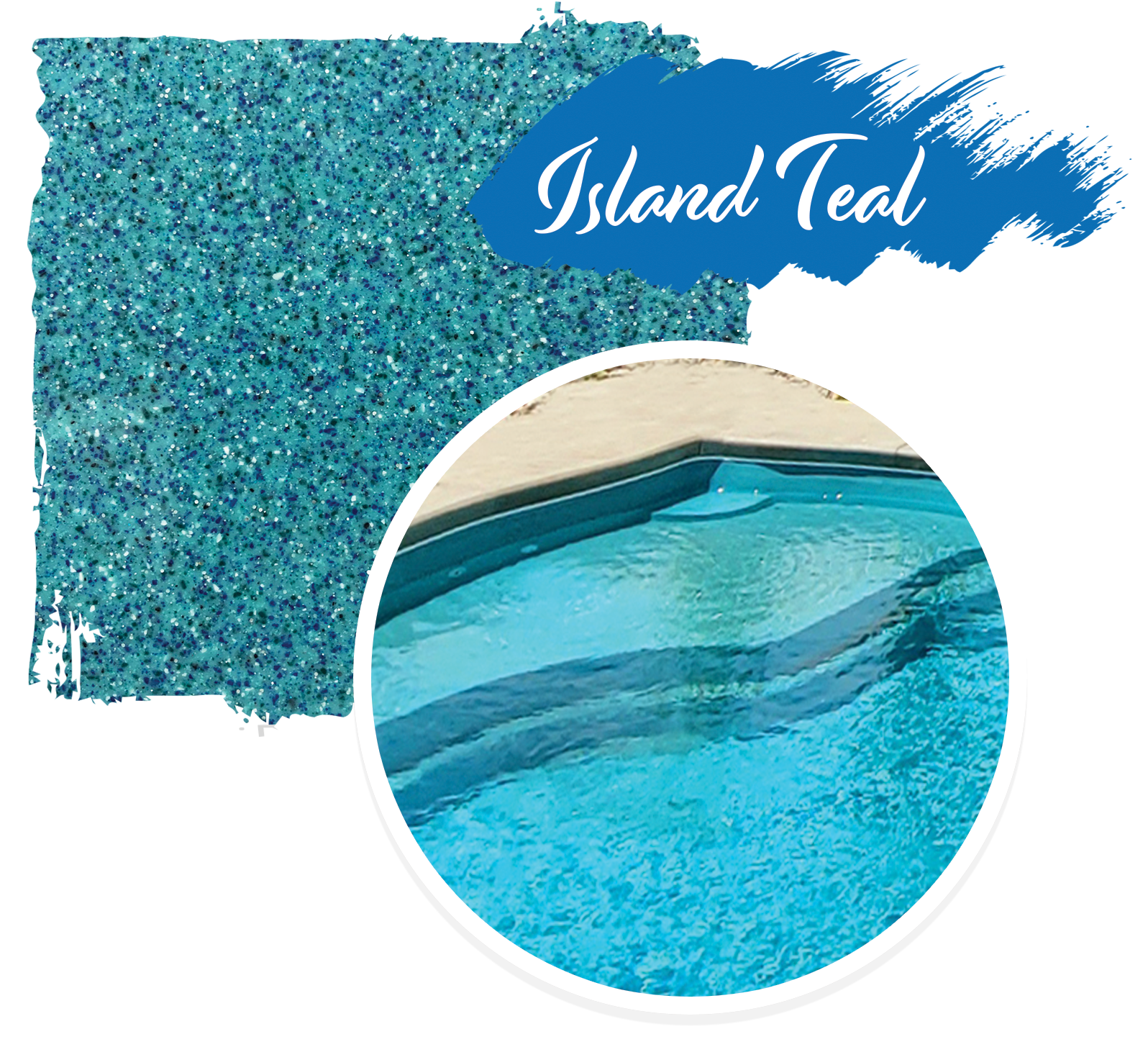 ISLAND TEAL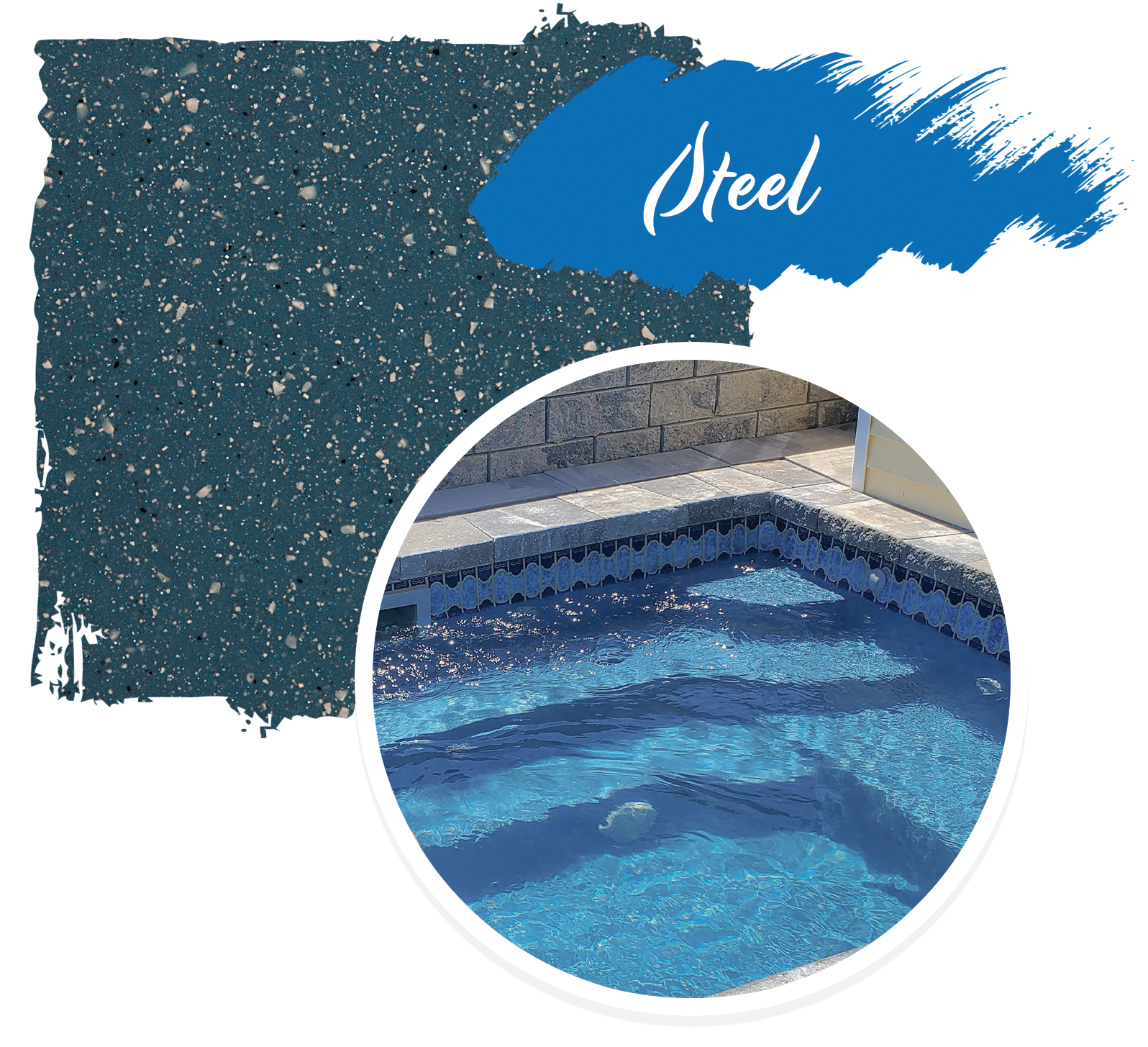 STEEL
Adding waterline tile to your pool is an excellent way to tie your pool design into the rest of your backyard. It is not only stylish but functional as well. 
We offer a wide assortment of ceramic and glass tile for your SwimUSA pool. A 6-inch border of waterline tile can be installed along the top perimeter of your pool to complement your pool's color. You pool can further customized with out accent tile, which is inset along the edge of steps, seats, or ledges. Speak with us  to determine the best option for your needs. Scroll down for design ideas and inspiration.
Custom waterline tile is also available from Artistry in Mosaics.
Due to the nature of photography, raw materials, and monitors, variations in color may occur.
Glass Tile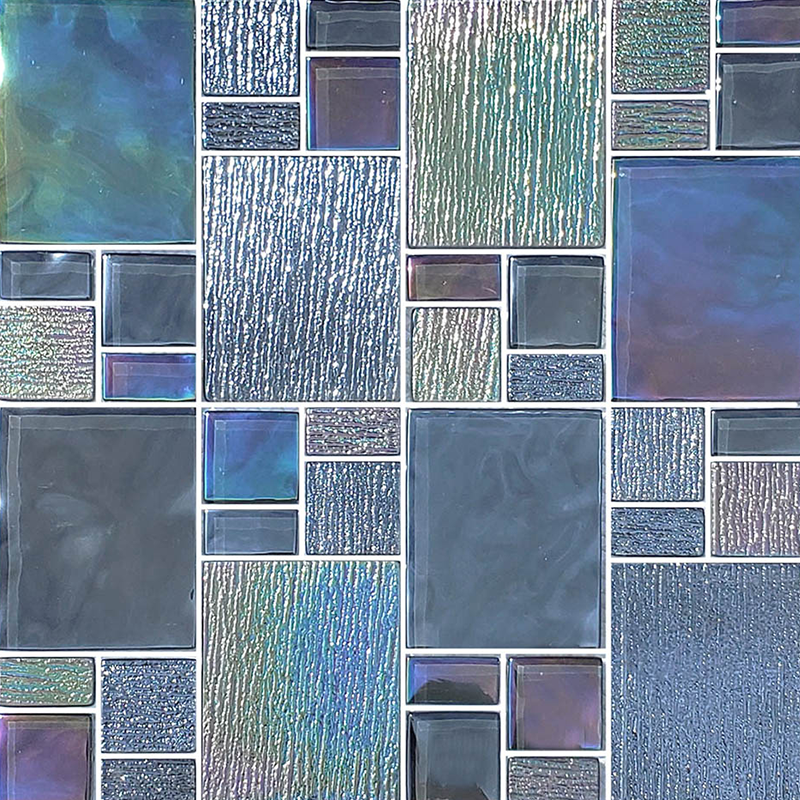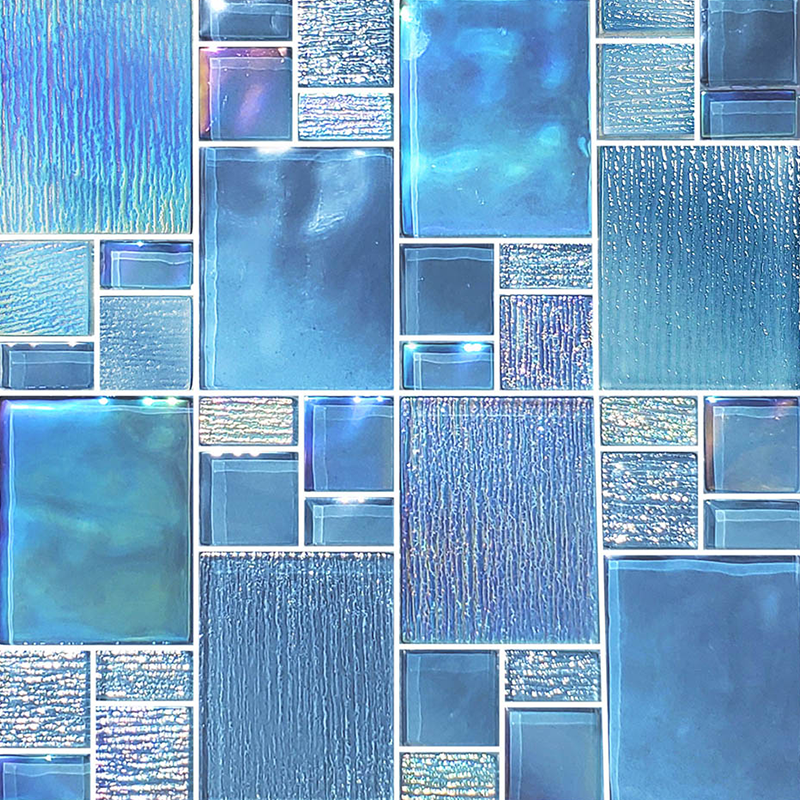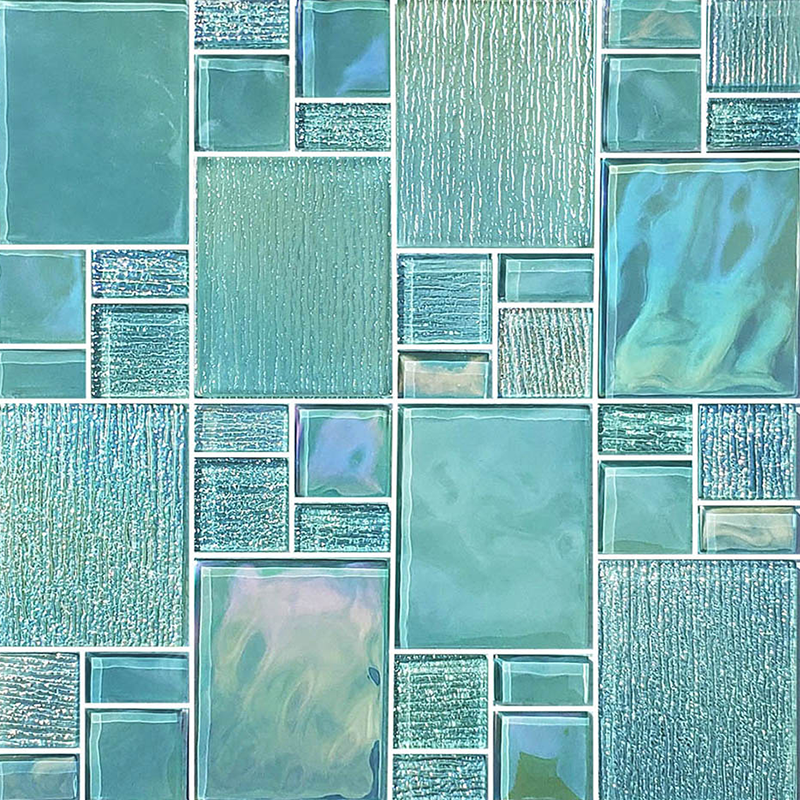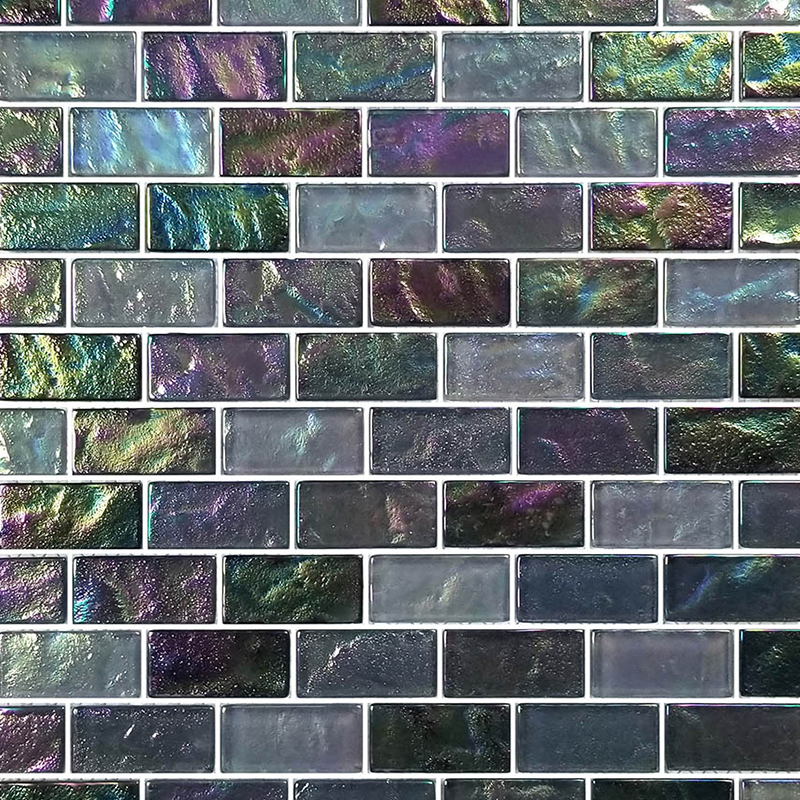 OCEAN – Black Blend 1×2
GC62348K4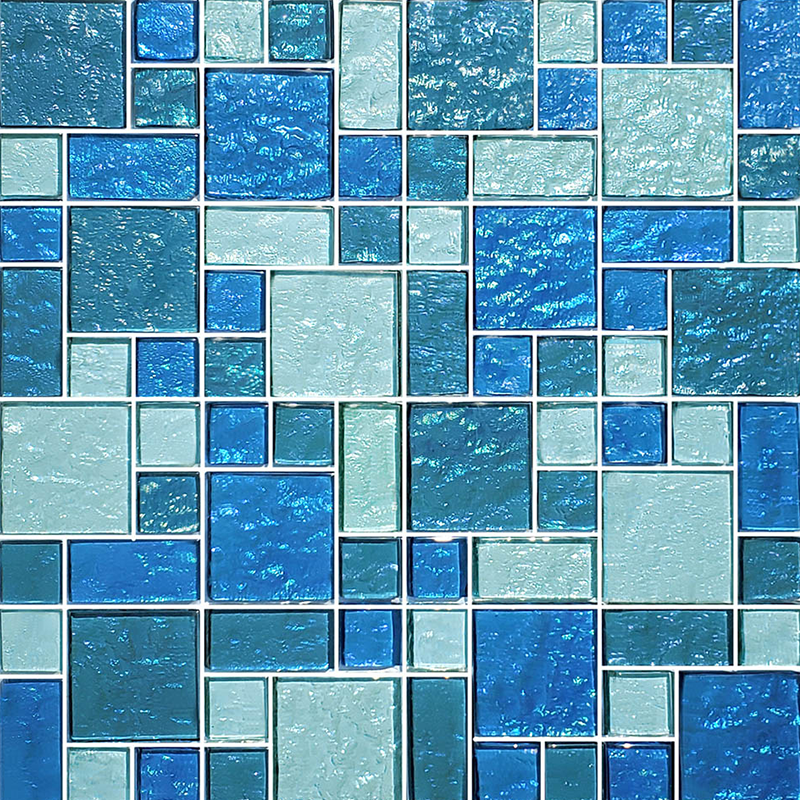 GALAXY – Blue Blend Mixed
GC8M2348B18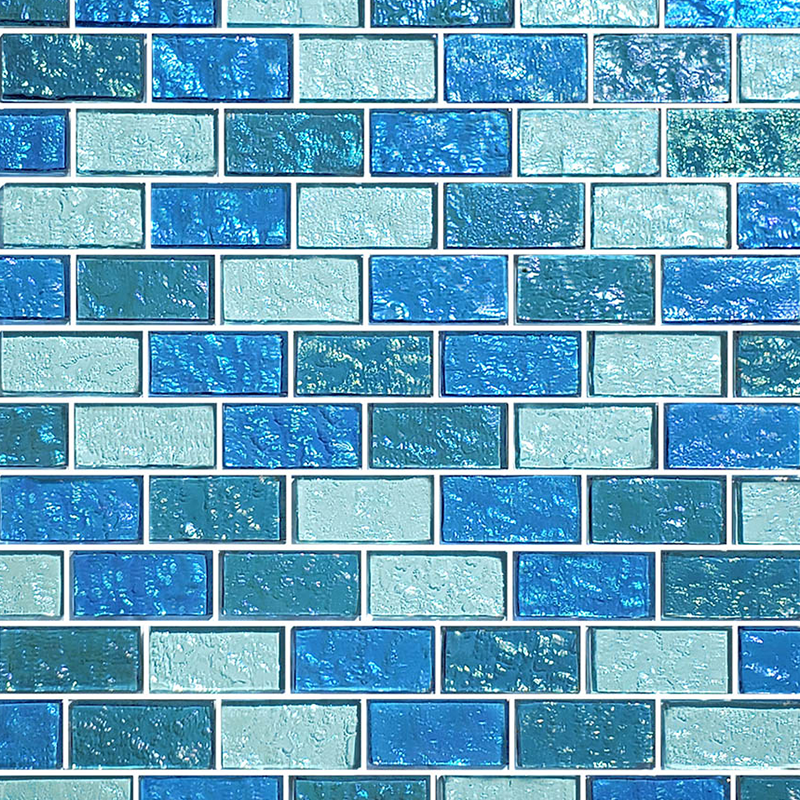 GALAXY – Blue Blend 1×2
GC8M2348B18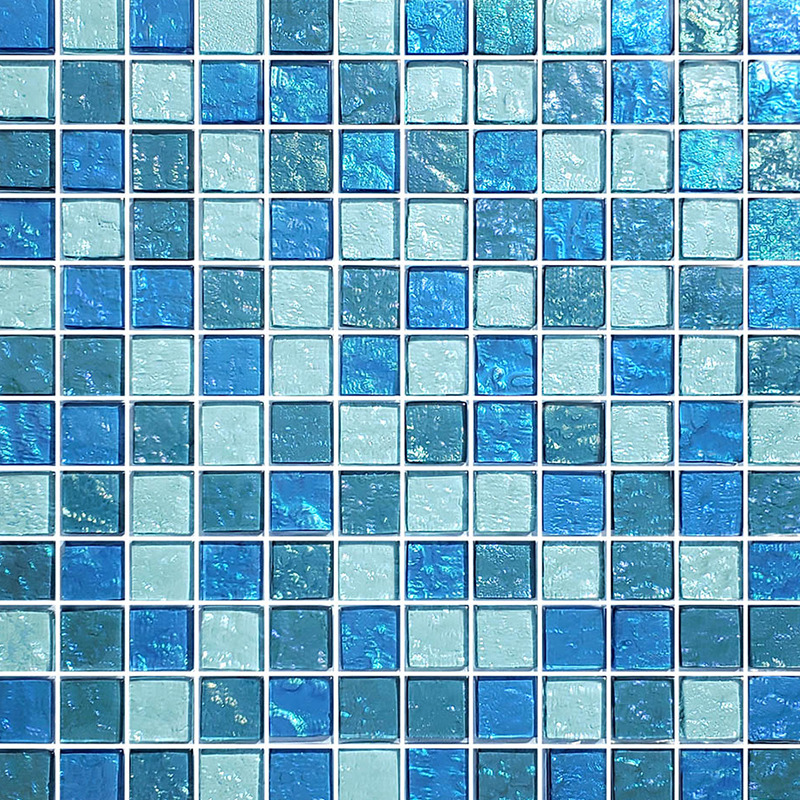 GALAXY – Blue Blend 1×1
GC82323B18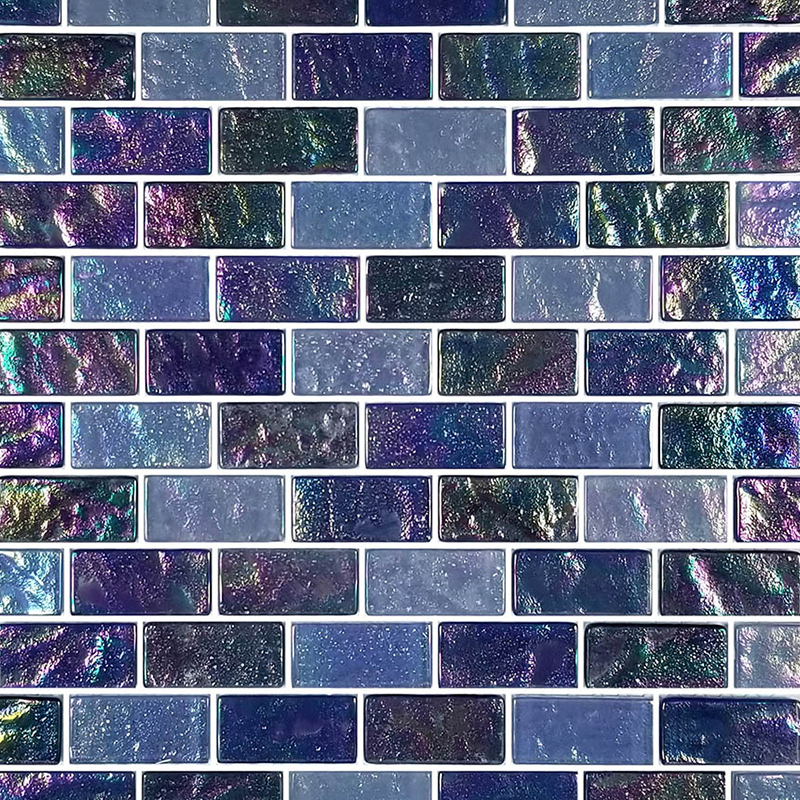 OCEAN – Blue Blend 1×2
GC62348B6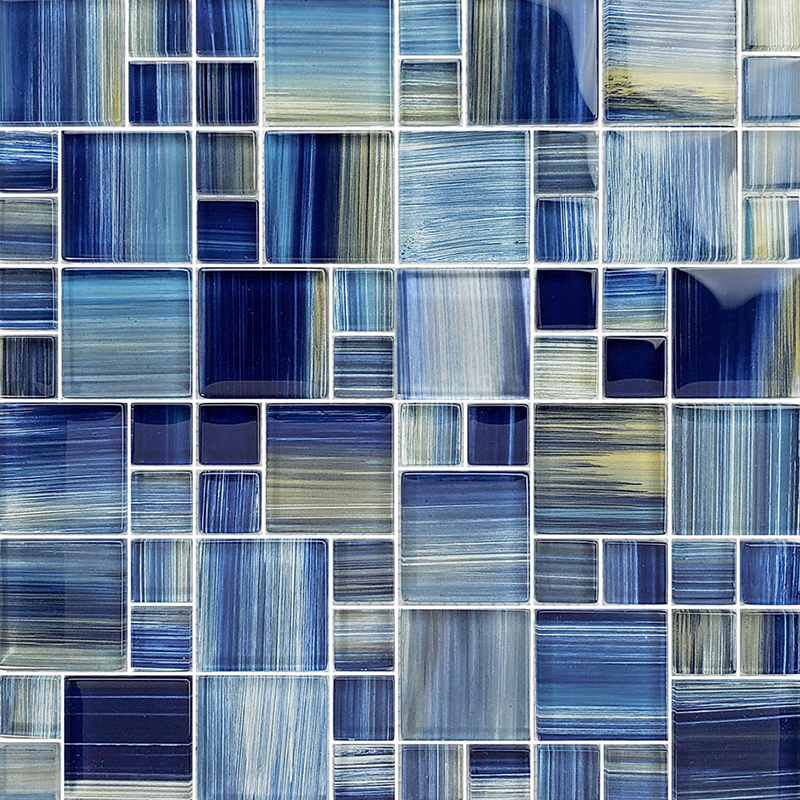 WATERCOLORS – Blue
GW8M2348B10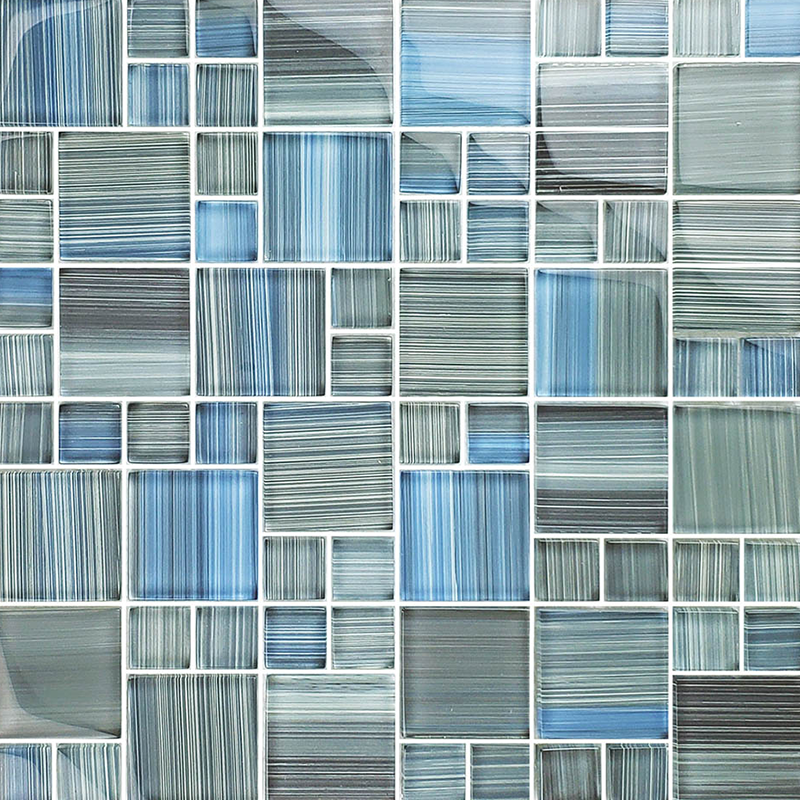 WATERCOLORS – Steel Blue
GW8M2348B9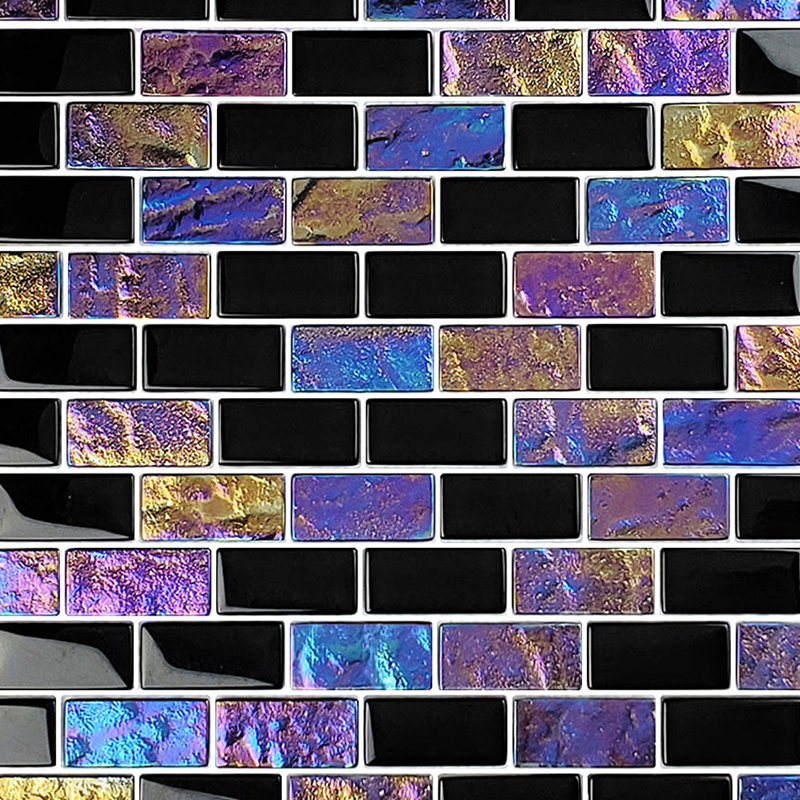 TWILIGHT – Black
GT82348KS

Set the mood with various types of pool lighting available from Pools 4 Ever. You can set your pool to a specific color or rotate through numerous hues to create a kaleidoscope of color.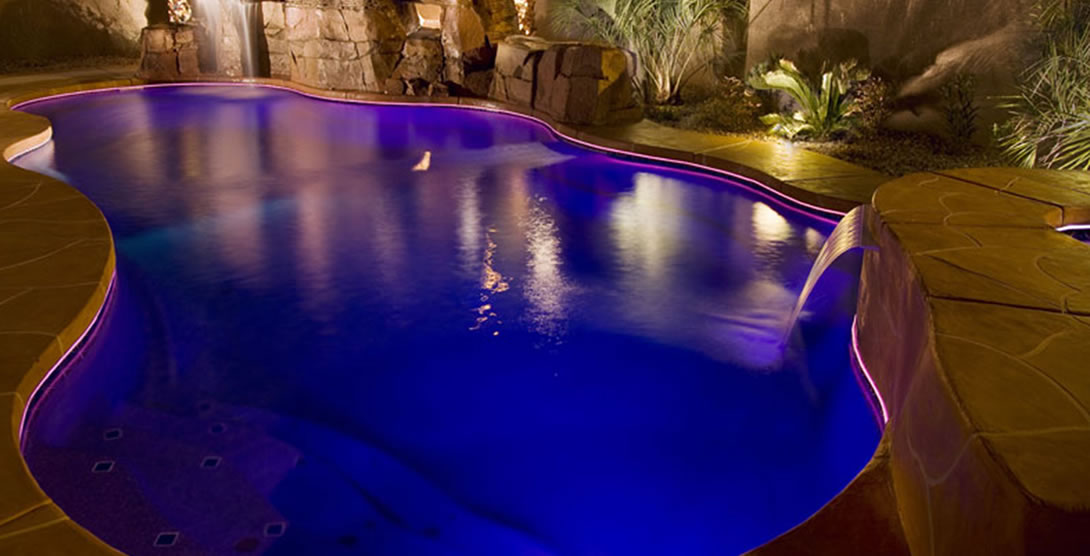 Water features can be incorporated into the shell of your fiberglass pool or added to the patio to create soothing sounds in your backyard. Choose from pool wall water cascades, pool wall water streams, deck jets, rock water falls, and much more. We can even incorporate a vanishing (negative) edge on one or more sides of your pool for a truly unique look.